How to Book With A Day Pass
To use a day pass to book a room follow these steps.
Do Not Use the Hot Desk area below  your name or you will be charged.

1 – Go to the main menu on the left-hand side and choose Book a desk.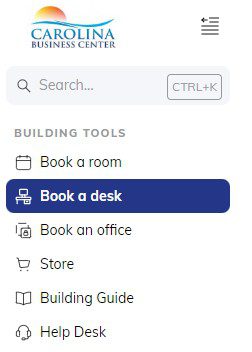 2 – In the main window click on the blue Check-in a pass button. This step is critical!

3 – In the popup window choose a date to book.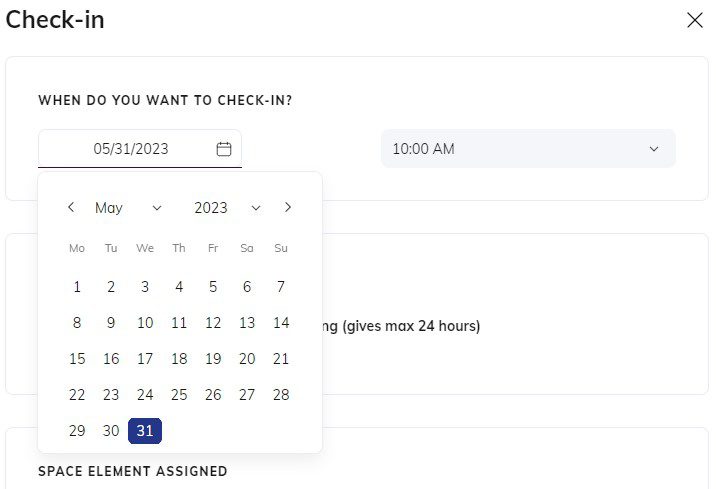 4 – Choose the day pass you wish to use for this booking.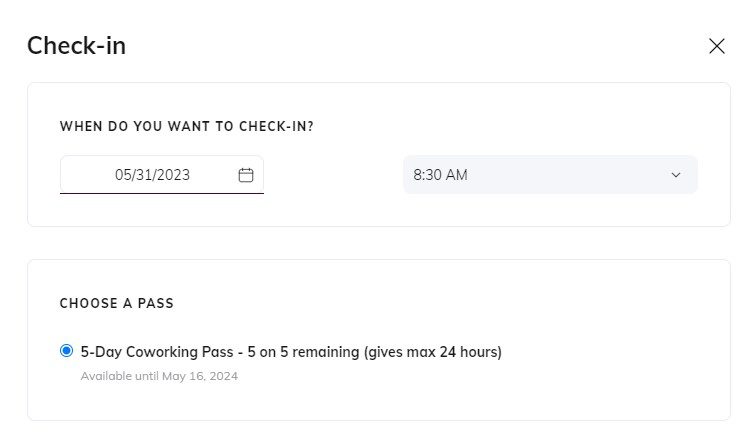 5 – Save and you are all set.