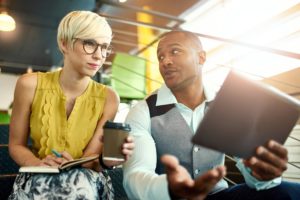 Beginnings, regardless of why implies a promise of fulfillment. Starting your own business can be one of the most exhilarating experiences in anyone's life, save the big moments like marriage or the birth of a child. Although launching a new business is similar to welcoming a child, to the extent that it takes time to prepare for your new baby. Likewise, your startup baby will need careful planning and stages of investment, too.
There are many resources and opinions about the right steps and formula to achieve startup success. Based on lots of research and personal experience, the following are the main steps to starting a business:
Clarify your business idea and understand your WHY ¾ is the driver for starting a business a PERSONAL why or a MARKETPLACE why? The answer is essential to your success.
Research ¾ conduct a thorough market analysis of your business concept. Get to know your potential customers and your competitors.
Write a business plan ¾ Hubspot has a very comprehensive guide and business plan template you can find here
Assess your finances ¾ determine how much you will need until your business is profitable (see Business News Daily's advice here )
Determine the legal structure for your business ¾ Check here for descriptions and comparisons
Register your company name with your state and IRS ¾ see requirements and links to registration sites
Set up a business bank account ¾ keeping personal and business finances separate is absolutely necessary
Build your team and your network ¾ find talented and committed employees that will work alongside you and build a tribe of trusted and experienced voices to advise and support you
Brand yourself and advertise ¾ A website is key. Unless you are a web designer/developer, these steps are best outsourced to experience and talent
Grow your business ¾ See Business News Daily's Seven Secrets to Quickly Grow Your Business
There are additional considerations, too, like space for where you will work your business. Today business is conducted everywhere, but if your business model does not require physical space or product inventory, your costs to operate will be lower. Cowork and shared office space is the hottest trend for solopreneurs and small teams. Gone are the days of leasing expensive large office space to grow into. That added expense just drains reserves and does not offer a reasonable return.
This infographic gives an overview of the steps with some helpful additions. Source: bitrebels.com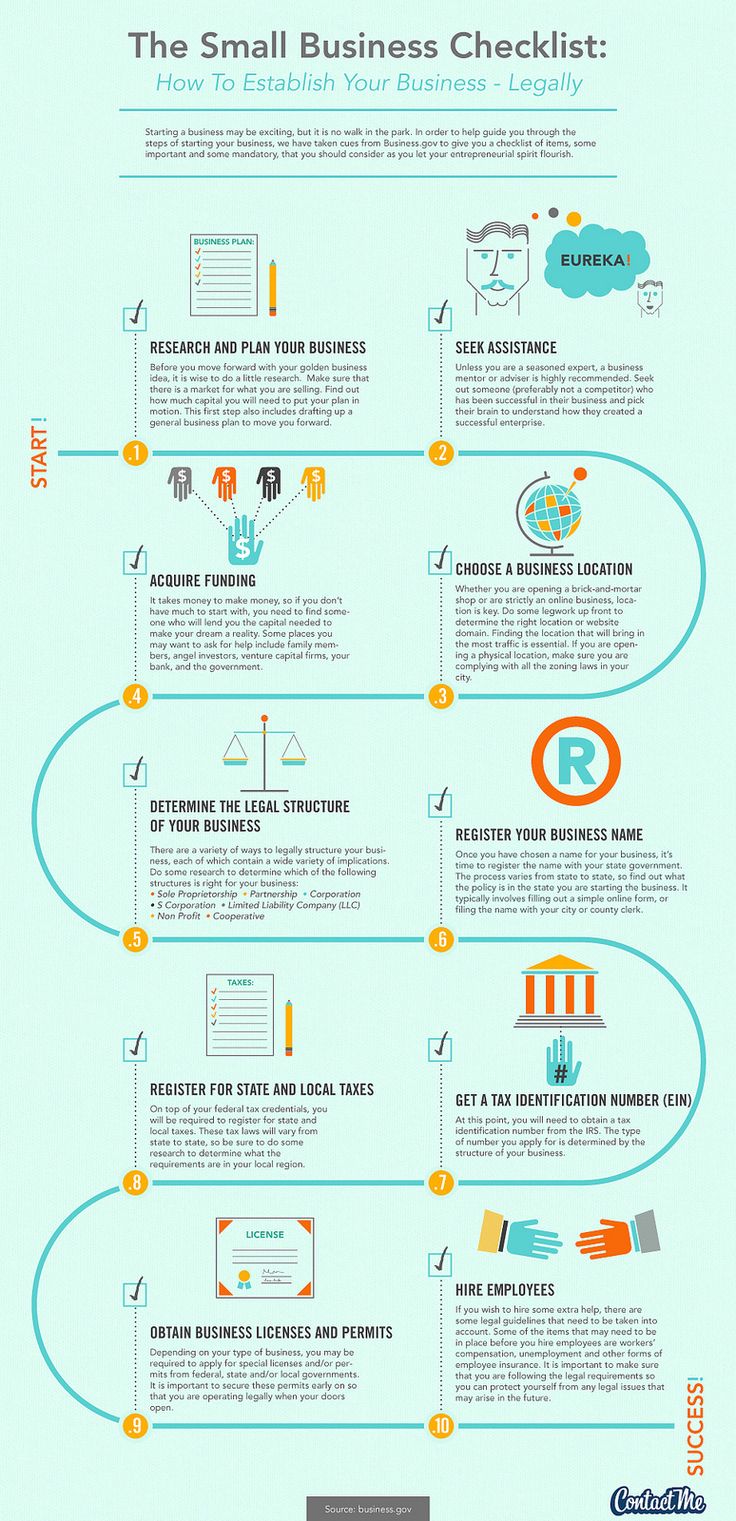 Don't Forget the Buzz About Your Business
 There is more than a 67% percent chance that you are reading this article from a mobile device, most likely your smartphone. A whopping 75% of consumers perform online search before purchasing. These numbers really challenge any traditional methods of marketing such as posters, flyers, and press releases, which can be expensive to produce and hard to gauge their effectiveness. Whereas, numerous tools and services are available to track and evaluate website traffic and digital marketing campaigns. But if you are a novice of web and social media management, or content marketing do not attempt website development or collateral on your own. Believe me, it is in the interest of your sanity and your time to hire digital marketing experts to help you create the right online presence and messaging to grow your business. I will cover SMB marketing tips and tools in my next post, so more to come on this topic.
The Number One Reason Startups Fail
According to CBI Insights recently analyzed 101 startup post-mortems (reports they wrote after they failed). The researchers extracted the top reasons startups fail, including things like a pivot going wrong; legal challenges; disharmony within the team or with investors; poor marketing; and of course the one frequently cited: running out of cash money.
But the number one reason was none of those.
It was far simpler: the startup didn't solve a big enough problem.
In the words of the report, "Tackling problems that are interesting to solve rather than those that serve a market need was cited as the No. 1 reason for failure, noted in 42 percent of cases."
Going back to the first and second steps of above, make sure that your product or service solves a problem or supplies enough of a need.
Patience & Hard Work
Starting a new business is exciting but not well suited to instant-gratification seekers. It will take time, dedication, and hard work to realize the returns you imagined at the beginning.
Congratulations on learning the right steps to steer your new venture on a path to success!
Check out our small business solutions.