Go to: https://archieapp.co/carolina-business-center-llc-1/public/book-a-room
"For" will default to the user's account. Admins need to select the correct user.

Select the room and click on the blue "Book" button to choose date.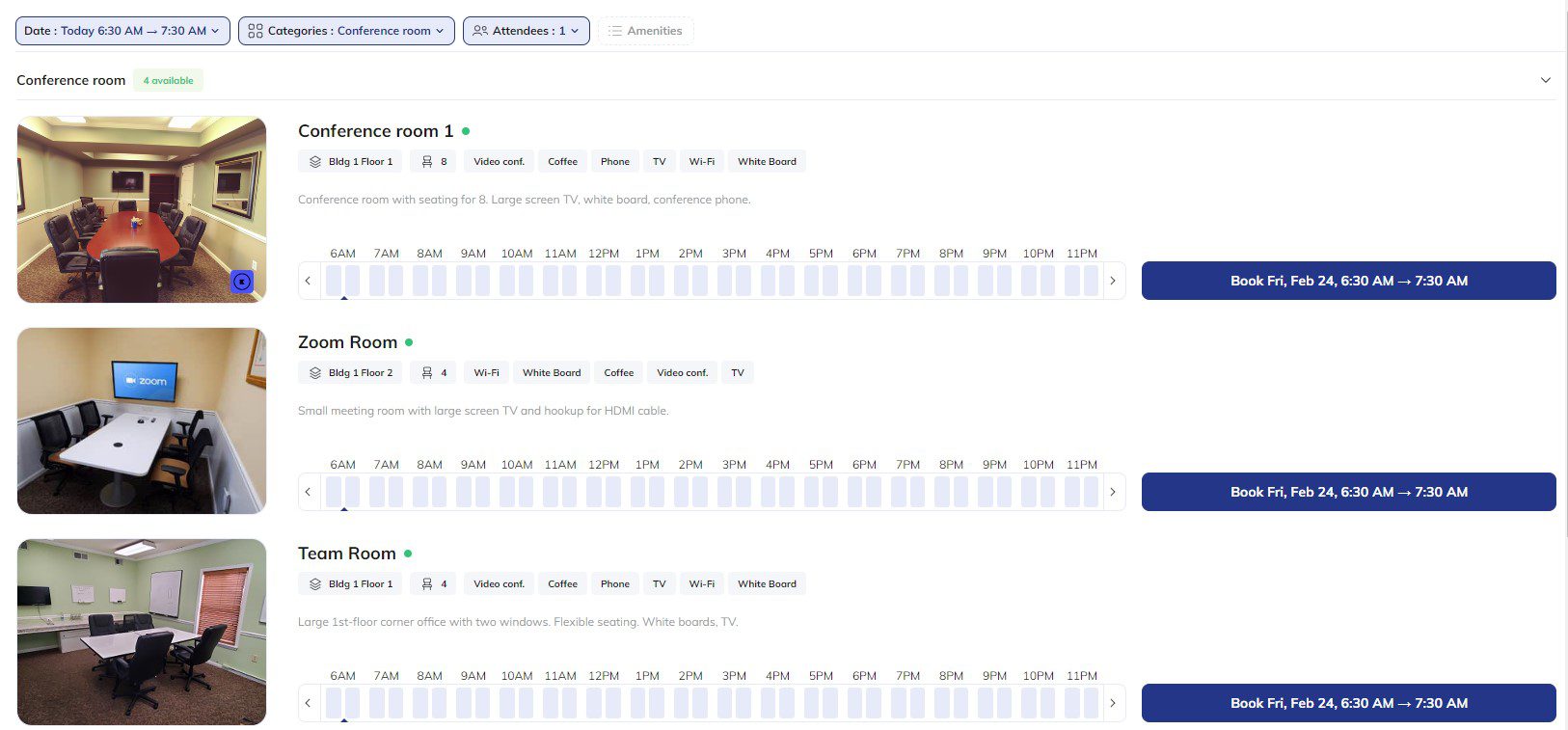 Choose Hourly or Daily and select date(s) using the calendar.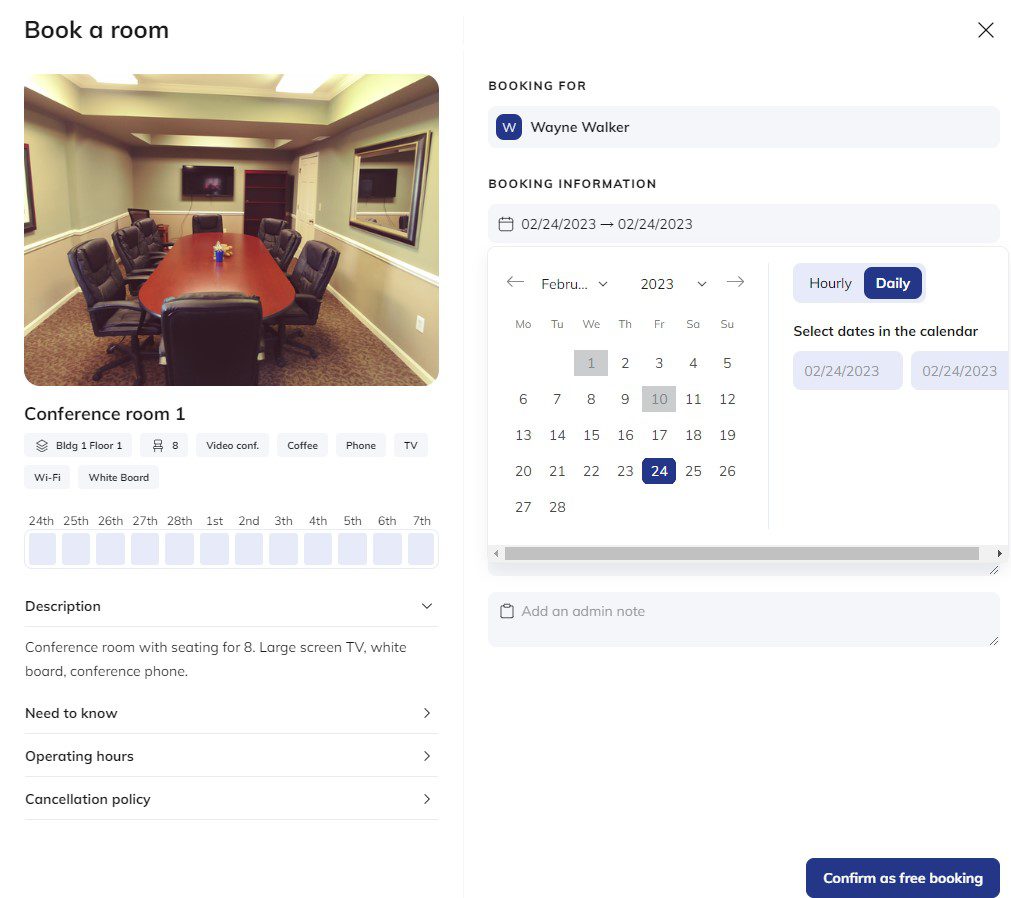 If admin the blue button will show Confirm as free booking. If User the blue button will say Confirm and Pay.